Name: Odd
Age: 14
Gender: male
Description (with image):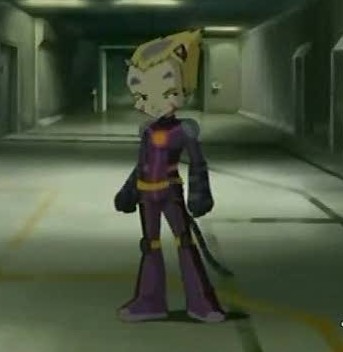 Background (Short or Long your choose): Odd entered the Strip through Kiwi. Strange as it may seem, it's true.
New College Kadic, internally, the headmaster put it in the room Ulrich Stern, a student of his age and his class. He became acquainted with it in science classes but Ulrich did not look especially pleased to meet his roommate. Without embarrassment, he began to stick Ulrich without seeming to notice that it bothered him more than anything else with him, he made the acquaintance of Sissi, the daughter of the headmaster and pinched her, in Don Juan he was - and it still is - as soon as it landed Ulrich.
By chance, while Ulrich and he were close to the distributor, he witnessed the electrocution of Jeremiah but does not care much.
In the evening, when Ulrich came to their room, he made the acquaintance of Kiwi, the dog went, unknowingly upset his quiet life of a teenager, and who, in brackets was not in college.
Later in the night, while sleeping, Ulrich Kiwi came off but the ringing of mobile adolescents kidnapper dog broke the silence of the room and woke Odd who saw his roommate escape with Kiwi. Odd ran after him, and with Sissi - who had given an appointment to Ulrich. It had not come and the girl had decided to go looking for him, Odd had fallen over (literally speaking). Discovered that the teenager had taken his dog in the old abandoned factory. After listening a while spouting nonsense Sissi on why she says Ulrich had brought Kiwi in this factory, it decided to scale down the pipe from the old freight elevator - always accompanied by Sissi - and discovered her dog, sitting in a box. Odd went into it to take his horse in his arms but the dog jumped her hands and doors closed over the scanner adolescents.
In the room above, Jeremie and Ulrich threw the transfer procedure but Ulrich realized in horror that it was not in the box but Kiwi Odd!
After a moment of panic, Odd found himself as a virtualized purple cat Territory Forest, soon joined by Ulrich.
Both a little explored territory where they had landed by chance before, Odd leans against the wall of the Tower of Passage, magnifying the bridge, clinging to the edges of the bridge but when Ulrich joined him, they fell both in space before landing in the territory where they made Fast knowledge Bloks which, because of their inexperience, dévirtualisèrent almost immediately. Returned to Earth, they rescued Jeremiah electrical cable that had come to life and threatened to kill him under the action of electric discharges.
The next day, after swearing every four (Jeremie, Ulrich, Sissi and Odd) the secret they learned that during the day, Sissi was attacked by a ball of electrical energy. Odd and Jeremie charged down to the factory, joined by Ulrich and a young Japanese girl that he had met in the martial art classes taught by Jim, the pawn, and was there when Ulrich had failed in its turn be electrocuted by same ball of energy that was taken away in Sissi.
At the plant, Odd became virtualize the second time with Ulrich and Yumi and Aelita got to know - called Maya at the time - and began to flirt but Ulrich cut it almost immediately because of the approaching monsters.
Qu'Aelita took off after his first Tour, and that Jeremiah has launched the first return to the past, it appeared that he no longer retained any recollection of their first mission, the three friends he narrèrent any and all four swore to keep the secret ...
Mission after mission, Odd became much stronger on Lyoko than it was in his first virtualization, he learned to fight XANA in different ways, on Earth or on Lyoko, saving his friends when they were in danger Because the virus adapts gradually as the strategy of XANA changed. First, we see Odd take a hard head Mégatank (Episode 1 "Teddygodzilla") which contrasts with the result, when man gets rid cat alone for three Tarantulas (Episode 54, "Lyoko minus one"). When XANA tried to possess it in episode 31 "Mister Puck", it turned out that Odd, Yumi and Ulrich could not be controlled by XANA through their many trips to Lyoko.
Moreover, Odd never hesitates to volunteer to contain the attacks of XANA on Earth, which is very dangerous because the hero must fight without super powers! In episode 43 "My Best Enemy" is Odd who remain to face the polymorphic clone!
In episode 47 "At its best, it also Odd that will remain on Earth to be jérémifier face and Yolande, however, warned that the jérémification was no more point ...
It is found that it often happens Odd all kinds of setbacks the most unexpected! In episode 42 "disorder," he finds himself in the body of Yumi and risk the cell disintegration, in episode 63 "Triple fool, he will leverage to three, running the same risk!
And so, several times he nearly lost his life in an attack (Episode 51, "Revelation" serves as a perfect example), he never thought of giving up, not because he had sworn but because he had a world to save and protect friends.
In the last part of the conflict after recreating Lyoko, the daily Odd does not change fundamentally. It is always the target of occasional attacks of XANA (Episode 76 "The Lake"), always, always subject to a life as hectic as picturesque, always disruptive or blundering into the harmony of the group (Episode 80 "Kiwodd "), always the tease of some days and other times frank speaker (Episode 77" torpedoes virtual ").
Man-cat does not lose its powers of fighters. He struggles with more difficulty than others against William, who became XANA Warrior. Only at the end of episode 79 Odd finally manages to defeat William alone and he repeats that feat less often than their brothers in arms.
By cons, Odd is completely excited about the newness that is the fight aboard Navskid and translation. It destroyed two Supercomputers What destroyed the three heroes. In the Digital Sea, it appears to be the best driver.
Odd acts more and more often on Lyoko. Its role is essential in dévirtualisation William (He is the coup de grace after long Aelita protected under its translated form). It will protect its best and Aelita Franz Hopper at the last fight and still fail to reverse the trend.
When turn off the supercomputer, it is not very enthusiastic because life heroes pleased him. Yet he is quick to the news. The 5 heroes, we remember easily Odd was probably the only one who enjoys life to the fullest before the start of the adventure anti-XANA. It remains for him to continue.
Weapon (with image): Lazer Arrow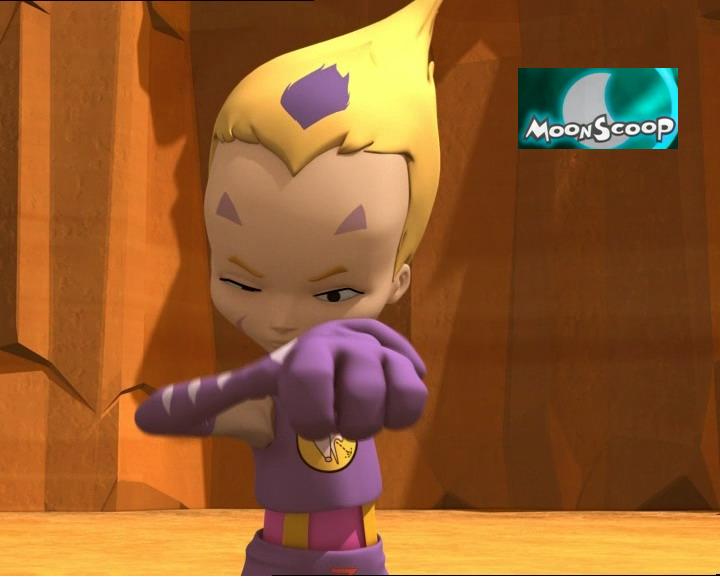 Class:Lyoko Warrior
Free skill and Power:Cat agility and Shield